Hello all :)
Hope you're all keeping well! Im back after having a little break from nail art. I went through a rough patch thinking I was awful at nail art, and what was the point in having a blog if I wasnt as good as everybody else. Well, Ive decided to stop being so hard on myself and anyway - nail art is supposed to be fun!
So, on with the show....
As the Queens Jubilee is fast approaching us, I decided to jump on the band wagon and design the most iconic design there is - The Union Jack!!!
I started with a deep blue base coat;
Adding the white lines were tricky (but not as tricky as the red lines!!) My hands still seem to shake as much whenever I want to create a straight line!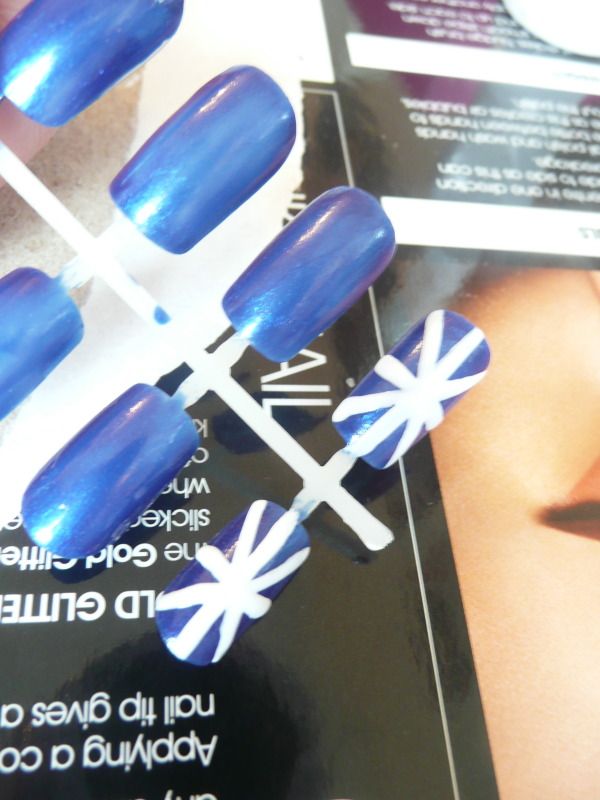 Here is the final design, what do you think?
What other designs do you think I should try for the Queens Jubilee?
Thanks for reading, please leave me some nice comments :)